The boys talk about some of the current posts and publications recently posted by members of the Magento Community, discuss escalating risk versus technical debt, and tackle the difficulties in automating content creation.
Listen now!
1:45 Great Review, But Wack Feedback
The boys start off the episode by bringing up an awesome review they just got on Apple Podcasts from Reed Jenkins.
"Useful, entertaining, accessible.
So much domain expertise, is expressed on this podcast. The hosts are innate storytellers which pull you in and keep you engaged unlike many podcasts focused on bespoke technology.

Highly recommend for anyone interested in e-commerce and product development!" -Reed Jenkins, 7/11/2019
Did you notice the Reed Jenkins comma?
Phillip also asks for the real Reed Jenkins to please, stand up.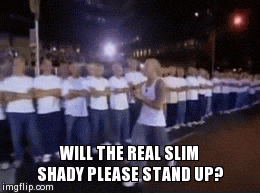 Kalen asked for some topic ideas for this episode on Twitter, and let's just say y'all came up with some interesting ideas…
Recording @MageTalk today! Let me know if there are any topics top of mind we should cover!

— Kalen Jordan (@kalenjordan) July 10, 2019
7:46 Prime Day Plans
Phillip aggressively deviates from the topics at hand and asks Kalen if he bought anything for Prime Day. Kalen did not, but Phillip might have gone a little crazy…
Phillip was mostly excited about the coffee maker he found for an incredible price and then was even more excited that the coffee maker delivered 18 hours later.
He also calls out Zumiez for taking a little longer to deliver than what was initially promised…
13:21 An Awesome Article
Tom Robertshaw (@bobbyshaw) wrote an article on LinkedIn called The Magento Ecosystem is Evolving that fleshes out a lot of really important points on Magento's trajectory. Both the boys agree that it's a great post.
So check it out.
16:37 The Dissection Begins
The boys begin to go into some more detail on the finer point of Tom's post.
How has the Magento community felt after Mark Lavelle's leaving? What does the post Imagine communication look like in the Magento ecosystem? Who was missing from Imagine?
All these questions are explored, but go read the article.
22:04 Something Digital Gets A Mention
Robert also gave a shoutout to Something Digital in his discussion the changing Magento landscape and Mercury, the Magento 2 Accelerator.
"Nothing is cheaper than free, but sometimes nothing is as expensive either."

-Phillip Jackson
Phillip also mentions a recent tweet from Tyler Jensen (@tyleroptpres) regarding suggestions on keeping sites up to date for security purposes.
@philwinkle @kalenjordan in the last episode of @MageTalk you talked about keeping sites up to date for security. How long after a minor release would you suggest updating? I normally wait a few weeks to see if any issues are talked about on Stack or Reddit

— Tyler Jensen (@tyleroptpres) July 16, 2019
Talesh Seeparsan(@_Talesh had some pretty good points but ended with a mic drop of a tweet.
At the end of the day, your merchant needs to operate as a merchant first: don't let security get in the way of that unnecessarily.

— Talesh Seeparsan (@_Talesh) July 17, 2019
25:06 A Couple More Tactical Items
Kalen noticed that there was a new Magento Coding Standard released and he was curious if the coding standard is used universally.
Phillip gives an oral history of the coding standards. He also pronounces "commit" in a very interesting way.
Kalen thinks that Magento is doing a better job, in general, of tooling and has heard that the coding standards are enforced in the Magento marketplace.
33:18 Kalen's Back At It
Kalen has been actively coding on Commerce Hero for the past few weeks for the first time in about a year. He brings up some of the weird things that he's been experiencing in the code.
There is also a performance issue in 2.3.2 related to MSI for which Douglas Radburn (@douglasradburn) from Pinpoint Design has provided the below patch.
Having #performance issues around the "inventory_stock_1" MySQL view in #Magento 2.3.x? Take a look at our patch https://t.co/Lka9Q9KcNn Feedback welcome!

— Douglas Radburn (@douglasradburn) July 10, 2019
Phillip finds it strange that the Magento Stack Exchange is its own little insular platform.
Kalen also discusses the below tweet from Ryan Hoerr (@ryanhoerr) and discuss the M2 dashboard charts and how you should be using the BI tooling.
Gripe: How are the new out-of-box M2 dashboard charts so bad?

I don't understand why they wouldn't just plug in a JS chart library to drive them instead of relying on yet another third-party image generator. Would be more functional and way better looking.

— Ryan Hoerr (@ryanhoerr) July 1, 2019
42:40 MageX Is Coming Up
Phillip is hearing from more and more people that Kalen is planning on submitted a talk on hiring at MageX.
They still have some trouble finding the dates of the conference.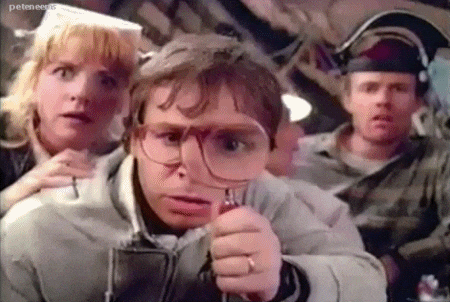 Phillip offers 25 Magebucks to anyone who can name the default meta tag that still ships with Magento 2 that is left over from Magento 1 for SEO purposes.
Don't miss out on your Magebucks.
45:46 Kalen Hosts a Hike
Kalen is wanting to organize a hike for the local hikers in the Austin area. He creatively wants to name it MageHike.
Kalen also informs Phillip that he's been attending some hiking meetups and also offers 50 Magebucks to whoever "wins" the hike.
He also wasn't aware that you had to pay a monthly fee to post a meetup on MeetUp.
Woah turns out you have to pay to create a meetup on https://t.co/b33VIaiRXN? I didn't realize that.

Thinking of organizing a hiking group for the Austin Magento community. pic.twitter.com/R04HUgZegU

— Kalen Jordan (@kalenjordan) July 12, 2019
49:36 Phillip Gets Super Jazzed About This Topic
Kalen saw the below tweet and it made him think about the different aspects of technical debt and how not all debt is bad.
When we rush development, skip tests and refactoring, we get "Escalating Risk." Please give up the "technical debt" description; it gives businesspeople a very wrong impression of the tradeoffs.
From @Janellekz #deliverAgile pic.twitter.com/trT8l3XAhd

— Jessica Kerr (@jessitron) April 30, 2019
What is escalating risk and how do you factor it into your business plan?
Phillip compares technical debt with a mortgage and makes some great points regarding how you can use technical debt to your advantage.
55:30 A Commero Hero Update
Kalen has been doing a lot of behind the scenes work such as payment processing that Phillip thinks sounds awesome.
Kalen also brings up what has recently become a part of his technical debt and how that shifts his day to day business.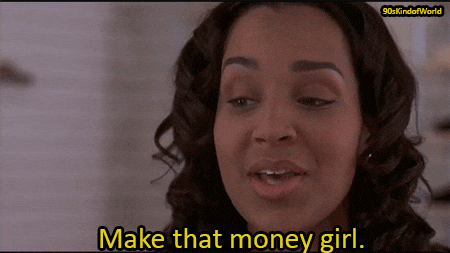 58:00 Phillip's Future Commerce Army
Phillip has been trying to do a lot more hands-on work with Future Commerce and has found that managing a team of people to smoothly work together via automated platforms. He also has struggled to find automation tools in the content publishing worlds.
Kalen asks Phillip to go into more detail on the army of people that working at Future Commerce. Phillip gives a gist of where Future Commerce is headed and what he and his team have been working on.
The boys discuss the paid content model and Phillip talks about this is where Future Commerce is headed.
1:04:00 More On Paid Content
Phillip mentions Substack and how it is the simplest news system that you've ever seen and has Stripe as a payment gateway.
Venture capitalists must think that paid content is a worthwhile investment.
Kalen also brings up StrongLifts as a great example of a paid content business models.
Mentions/Links
-Tom Robertshaw (@bobbyshaw)
-Tyler Jensen (@tyleroptpres)
-Talesh Seeparsan(@_Talesh
-Douglas Radburn (@douglasradburn)
-Ryan Hoerr (@ryanhoerr)
–The Magento Ecosystem is Evolving
–Apple Podcasts Review
–Pinpoint Design
–MageX
–MeetUp
–Future Commerce
–Substack
–StrongLifts