In today's episode, the boys mix up the format a bit by starting with a recap of MagentoLive Europe and then moving into an interview with Ampjar's Pete Davis in which they discuss social media and Ampjar's unique way on capitalizing on healthy social engagement.
Listen now!
Show Notes
1:02 The Foundah From Down Undah
Phillip wisely chooses to do his terrible Australian accent before today's guest comes on the show later in the episode.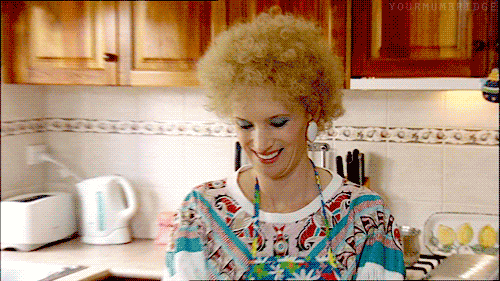 1:46 MagentoLive EU
Phillip just got back from MagentoLive Europe 2019. The boys debate if Phillip is the American Guido (@guido) or if Guido is the European Phillip.
Phillip recalls seeing Sander Mangel (@sandermangel) and Guido podcasting and commiserates with the hustle of podcasting live from an event.
The live podcast from @premagentolive started! Check Twitter or my YouTube for the link https://t.co/6ArVkAQgJ8 pic.twitter.com/oGDZgdCV7Y

— gui.do #startupweektallinn2019 (@guido) October 21, 2019
3:29 A Quick Highlight Recap from MLEU
Magento has acquired a B2B product from Accorin which was the highlight of the product announcements. This is essentially a B2B purchase approval workflow.
In other news, Adobe Sensei is now going to be integrated within Magento.
There have also been continued efforts with PWA, a topic that Kalen wants to jump into headfirst because he has some thoughts. He got some traction from the Tweet below.
"Drop it all and get full API coverage finished. Everything else can wait" — @JohnHughes1984

My take: pic.twitter.com/I05FN4xkyv

— Kalen Jordan (@kalenjordan) October 25, 2019
6:38 B2B API
Kalen thinks that B2B API coverage needs to get done like yesterday.
Phillip goes a little deeper into the B2B announcements from MLEU. Over the last two years at Something Digital, they have put a lot of effort into creating a healthy B2B practice, but they rely on Magento to have a proof of concept that they can then build off of.
Both Kalen and Phillip agree that it feels like with these product announcements that Magento has made an inch of progress over a mile-wide product map.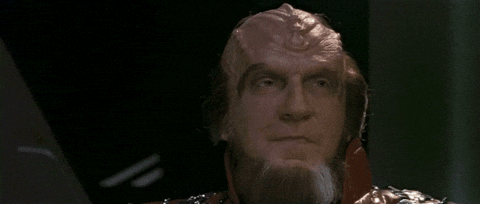 Maybe they should just work through one thing to completion and then move to the next thing.
Kalen has discovered the root cause of all of this: the magic quadrant. Phillip agrees that this is the reason why we are where we are.
9:14 "We're killing it in the quadrant"
Kalen asks Phillip to explain exactly how this quadrant works because we're talking about functionality that has been committed but not complete, yet Magento is a front runner in the quadrant.
Magento is only as good as its partner ecosystem.

-Phillip Jackson
The Magento ecosystem has always been comprised of technology partners. Forrester, the research company, performs a lot of research and want to see things first hand before they award their quadrant rankings.
commercetools has been named a visionary on the quadrant two years in a row and they are an API only product.
Gartner and Forrester aren't going away, so the best thing that can happen is for the community to make their voice heard so that Adobe sees things through to completion. Losing business to other platforms due to better API integrations also might make Adobe see the light in this regard.
14:24 Some More MLEU Announcements
Sadly, this was the last MagentoLive and there won't be another one. It was also announced that Magento Imagine at Adobe Summit 2020 will be the last Imagine and from then on it will be only Adobe events. The next Adobe-centric event that will take place in Europe will be Adobe Summit London.
Phillip and Rebecca Brocton (RebeccaBrocton) led a Health and Wellness/Mental Health table that went really well. Phillip and Kalen want to do a Wellness episode on the show and want Rebecca to be a part of it.
17:39 Any Last Thoughts?
Phillip would love if the people who didn't like hearing from him would just unsubscribe.
Kalen has been putting out a lot more content and he's been thinking a lot about what people think about him.
Phillip brings up a quote from Bernard Meltzer that sums up his feelings on releasing content or putting your opinions out there.
Before you speak ask yourself if what you are going to say is true, is kind, is necessary, is helpful. If the answer is no, maybe what you are about to say should be left unsaid.

Bernard Meltzer
If you can say that what you are going to say is true, kind, necessary, and helpful then who cares how often you post?
24:42 Pete Davis in the House
Founder and CEO of Ampjar, Peter Davis (@petedavisuk) joins the boys for an interview.
Pete grew up in the UK and then moved to Australia when he was 21 (and picked up the Australian accent in just three months).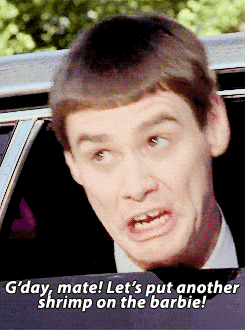 He then takes us through his personal journey through sports marketing and the eventual founding of Ampjar.
Pete also takes us through the golden age of Facebook and his struggles with being the smartest person in the room all the time: mainly when dealing with teams at various big brands that kept asking him to repeat what he had done at other brands.
When you are an expert in a field, you rarely learn new things. Phillip deeply understands this. Spending all your time being the one who is talking can leave you feeling unfulfilled.
33:03 Social Media: Beyond the Standard Conversion
In the Golden Facebook Era, Phillip remembers agency life with people telling him that social media didn't convert. From the people who did pay attention to social a decade ago, we learned that not every conversion happens at the moment, but brand affinity/awareness has a lasting value that is hard to quantify.
The people who did pay attention to social during this time are reaping the rewards now.
The boys also talk about the shift from organic reach to paid reach.
36:10 So what does Ampjar do?
Pete starts off with a disclaimer saying he is terrible at giving "the pitch" because it is evolving all the time.
When Pete saw all of the DNVBs doing social media so well and getting a lot of engagement but not capitalizing on other very important parts of the marketing, he saw a niche opportunity to fill those marketing gaps.
Pete asked what would happen if they could grab all of the great social content that these companies were producing and pull that content into a pre-built email campaign. When the brands go into Ampjar, they can edit the automatically generated campaign which is then sent in a mobile-optimized and spam-optimized format via Ampjar.
Just to throw some numbers out there, the average open rate for an Ampjar email is about 39% with a click rate of 4.8%.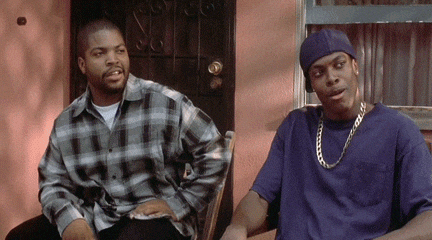 After bringing some clients on board, they started getting questions from those clients asking how they could get more customers. So what if there was a way that Ampjar could put pieces of content from compatible brands into each other's campaigns?
Kalen asks if was a brand that had a great engagement rate with his audience, why wouldn't he just send more email of his own brand to his own audience as opposed to sending a referral campaign based on another brand?
Pete gives some of the reasons that he has received from actual clients as to why this arrangement works.
45:49 Email is Evolving
Email is becoming more social.

-Pete Davis
The skincare brand Lush just closed their social media channels because the organic reach they were getting just wasn't good enough anymore. Now they are focusing on creating good content and sharing that content through email and their website. Emails are tailored to sell, but now these emails are focused more on storytelling, something that is typically reserved for social media.
Pete also talks about how some brands are sending emails that have nothing to do with their brand to build customer rapport and trust.
Most people would tell you that they enjoy finding products that fit a need and make them happy, and they would want to share those products with others.

-Phillip Jackson
Kalen points out that these emails aren't just ads, but are also forms of content.
There is an element of repurposing content that you have elsewhere to ease the creative process. Kalen confesses that he has a newsletter for Commerce Hero that he hasn't sent in in two months because he's lazy about it.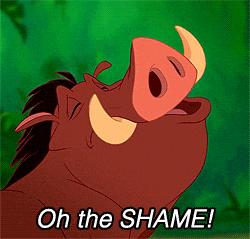 50:26 The D2C Marketplace?
Pete brings up how Brooklinen was a callout on the post-checkout page on Casper's website. This was an incredibly important part of Brooklinen being able to generate a significant amount of sales.
Brooklinen has started something called Spaces by Brooklinen that pulls in like-minded home goods brands and creates a curated marketplace of brands that don't compete with but complement their brand. These marketplaces serve as a discovery mechanism that also adds to your trust of the brands you discover due to your feelings of the main brand on the marketplace.
Giving a customer the excitement of discovering something and being able to share that discover is very powerful.
57:05 Do you know Jason?
Phillip is curious about the Syndicate money that Ampjar received from Jason Calacanis and asks if Pete knows Jason.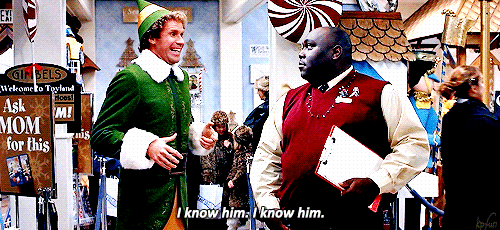 Pete gives us the rundown of how he met Jason and the events that led to getting backed by the Angel investor.
You can also reach Pete by [email](pete@ampjar.com].
Mentions / Links
Guest: Peter Davis (@petedavisuk)
-Guido (@guido)
-Sander Mangel (@sandermangel)
-Rebecca Brocton (RebeccaBrocton)
–Jason Calacanis
–MagentoLive Europe 2019
–Magento Accorin Acquisition
–Adobe Sensei
–Adobe/Magento Integration
– Forrester
–commercetools On the Quadrant 2 Years in a Row
–Adobe Summit 2020
–Adobe Summit London
–Ampjar
–Lush Shuts Down Social Media
–Brooklinen
–Casper
–Spaces by Brooklinen