The boys discuss Magento Order Management, Phillip dropping his album, Page Builder, and the new Adobe Commerce Cloud logo.
Listen now!
Show Notes
This episode was also live-streamed so if you wanna the boys' beautiful faces, click here.
1:19 Gotta Get Some Shares Out
The boys guesstimate how many days out we are from Imagine. Respect the estimation skills.
Kalen also talks about going "full metro" if he ever worked for Something Digital.
3:10 April Fools Day
Phillip lets us know that it is April Fools day and his daughter's birthday and that he has already been tricked several times before recording this episode.
4:14 "This Is My New Vibe"
Phillip hears a strange sound from Kalen's audio and Kalen lets him know that he's recording from his garage and that it's his new vibe.
Phillip also asks Kalen to prove his darts skills. This is quality podcasting.
6:04 That Album Drop Tho
Kalen just did an entire Periscope talking about Phillip's album that just dropped. Kalen is also very impressed at the fact that Phillip was able to drop an album amidst an onslaught of other activities and pursuits.
Phillip talks about the changes he made in his life that have allowed him the time to record the album and how these changes have evened out other facets of his day to day life.
Not to say I predicted the album drop but did I predict Phillip's musician persona last year? You tell me.
MC Winkle has been killing it at #MagentoImagine. @philwinkle pic.twitter.com/yCtnKwRlHC

— Jordan Griffey (@jordangriffey) April 25, 2018
12:13 The Spotify Thing
Kalen asks Phillip what it's like to be on Spotify. Phillip lets it slip that the last time he recorded a project, it was recorded onto physical CDs. Gasp.
The boys then talk about how they still use CDs today.
Phillip talks about the platform he used to distribute the music on multiple streaming platforms (called DistroKid). He then lets us know that Instagram now has a music streaming service as well.
The boys also let us know their ages.
14:09 Atwix Is At It Again
About a year ago, Atwix did some MageTalk Artwork. Well, the boys are thrilled that the Atwix team has created another set of wallpapers for 2019!
Check out the sneak peek below!

Kalen fills for time when Phillip has to step away for a bit and lets us know that Slava Kravchuk (@slkra) from Atwix will be on the podcast soon to talk about his recent trip to Africa.
16:46 Stay Tuned
The boys will also be having several people from the Magento Certification Team on the show soon to talk about some of their recent certifications.
16:55 A Quick Throwback
Phillip mentions how amazing the most recent MageTalk Episode with Lee Goldsworthy from coursegenius.com was. If you haven't already done so, have a listen.
19:24 Does MOM Need a Certification?
Phillip asks if Magento Order Management is pervasive enough to require its own certification. Do you think it needs one?
Phillip might be deprecated soon with all these new certifications.
Kalen asks what the difference is between MOM and ERP.
24:47 Phillip's MOM Situation
Phillip brings up a situation he was in recently where Magento Order Management would have been helpful for him.
Here's a hint: it's about shoes. Due to an error, Phillip accidentally ordered 4 pairs of the exact same show. Find out how he thinks this could have been prevented.
There also might be a show title in here somewhere…
30:17 Kalen Talks About Titles
Kalen talks a bit about how everyone uses different job titles for the same thing and how it's impossible to tell the difference between some of them. Pretty much, a lot of different titles mean the same thing with different pay rates.
31:15 Shoutout for the Show Notes
Phillip (very kindly) gives a shoutout for the show notes and how he has recently used them to reference the content of previous episodes. Kalen also calls the show notes an "underrated gem".
32:00 More Banana Content?
Phillip mentions using the show notes to find out when the inception of Kalen's "pornographic" banana obsession took place.
We also find out that Kalen just bought three banana racks from Bed Bath & Beyond recently…
Some things never change…
34:05 Integrated Ad Time
The boys "seamlessly" work in an ad for MageMojo for all your Magento hosting needs.
They're pretty cool if I don't say so myself.
Kalen also creates a new MageMojo dance.
36:35 Phillip Has a Question
Phillip asks Kalen what he knows and feels about Magento promising that Page Builder would be a module, and then changing their minds and saying that it would no longer be a module.
Did Magento ever actually commit to Page Builder being a paid module in the marketplace? Phillip also lets Kalen know that the Magento Twitter community doesn't seem too happy about the change.
Kalen lets us know his thoughts and also informs us that he hates parallax scroll.
41:34 Ward Has Left The Building
Phillip casually mentions that Andrea Ward (@awatpa) is no longer at Magento (because she went over to Adobe) and Kalen is taken by surprise that she no longer focuses on Magento at all.
Phillip cautiously brings up (at the risk of losing his MC of Imagine gig) the fact that Brad Rencher (@bradrencher) has recently left Adobe.
42:57 The New Adobe Commerce Cloud Logo
The boys talk about the new Adobe Commerce Cloud logo that was unveiled at this year's Adobe Summit.
Check it out.
found the SVG: https://t.co/hWqeE43uBl pic.twitter.com/C5YrqXFAS1

— Phillip Jackson (@philwinkle) March 26, 2019
Phillip says that if you look hard enough and cross your eyes a little bit, the logo looks like the demogorgon from Stanger Things… He also says that it kind of looks like a demented "M" smiling at you.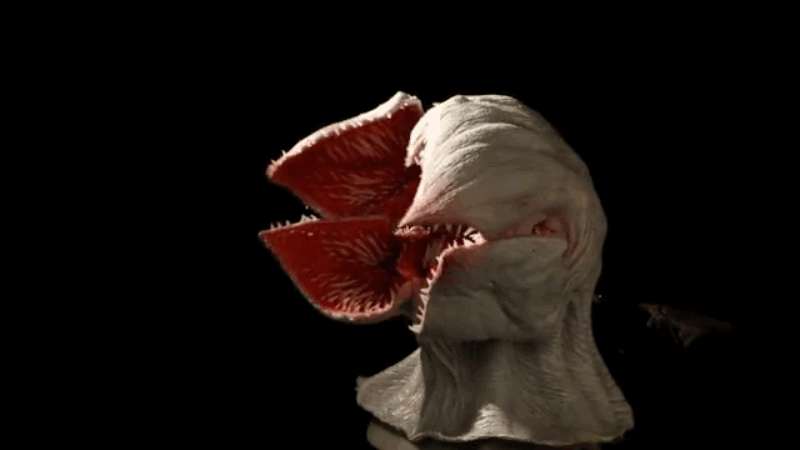 Phillip also breaks down exactly what Adobe Commerce Cloud is and the fact that it is a completely different product from Magento.
Links/Mentions
-Slava Kravchuk (@slkra)
-Andrea Ward (@awatpa)
-Brad Rencher (@bradrencher)
–Livestream of This Episode
–Phillip's Album
–DistroKid
–2018 MageTalk Wallpapers
–2019 MageTalk Wallpapers
–MageTalk Episode 192-"Lee Goldsworthy, Unfiltered"
–MageMojo